Established in 1984, Plantique has had the pleasure of designing and maintaining interior and patio spaces with our live plants for the past 40 years. By remaining a locally woman owned company, we have been able to keep our focus on our clients and employees. Our mission is to offer professional biophilic design services that harmoniously connect people with nature.
PARTNERSHIPS THAT LAST DECADES
Elevating Quality And Service at Plantique
Our commitment to delivering a concierge style biophilic service for our clients sets us apart. We have spent the last 40 years cultivating relationships with trusted local nurseries and developing our dedicated team. Through these partnerships we can offer our clients fair prices, quick response times, and a resource for horticultural knowledge. Our clients trust us through demonstrating our core values: Quality, Clients First, Personalization, Expertise, and Well-Being. The Plantique Family aims to go above and beyond, creating stunning biophilic design, and providing unparalleled customer satisfaction. 
Plantique is The BEST! The staff is always polite and prompt when servicing all of the plants in our offices. Any time we request a "change of scenery", they are always willing to accommodate our wants and needs.We can always count on Plantique to keep us attractive and fresh.
Sandi
Wilmington Trust N.A. Wealth Advisory Services
We have been using Plantique for the past 20 years. The plants they supply are always fresh and healthy and stay that way with the quality service they supply. A very happy customer.
Chuck
Anthology Global Headquarters
We have been using Plantique for the past 5 years, and they have been wonderful. Not only do they supply beautiful plants, but they take care of the maintenance. We currently have plants in the lobbies of our dormitory that are replaced when needed, and they are always beautiful and well maintained. I highly recommend Plantique.
Patti
Residential Life Operations Manager, North Broward Preparatory School
A HISTORY OF PASSION AND GROWTH
Plantique, A Heritage Rooted in a Passion for Plants and People
Founded in 1984 by Michael Graham, Plantique stemmed from Mike's passion for plants which he inherited from his father. After graduating from the University of Florida's Horticulture program, Mike's aim was to make a "Healthy Difference" in everyone's life by bringing the benefits of nature indoors through a boutique style plant business (Plants + Boutique = Plantique). One of his first clients was Burger King franchises in Palm Beach County. Plantique has evolved from a one-man band to a garden center off Northlake Blvd to a boutique company that focuses on concierge style biophilic services. After 38 years of creating vibrant spaces and a company culture that inspires and uplifts, Mike's daughter, Michelle Rabon, acquired Plantique. Michelle shares Mike's passion for Biophilic Design and fervently believes in the positive impact plants make in our client's lives. Being a part of a talented team that transforms not just the client's space but also the client with live plants fuels Michelle's passion. Under Michelle's leadership, Plantique continues to lead in biophilic design, grow in client satisfaction, and strengthen as a team.
Discover more about Plantique's mission to grow the biophilic design movement in South Florida. Explore the transformative potential of biophilic design and how it can elevate well-being, boost productivity, and create harmonious environments.
Michelle Rabon
— Sales & Design, Owner
From a childhood colored with running amuck in the former Plantique Garden Center, Michelle feels life has come full circle bringing her home to Plantique. Before her return, she completed college before traveling the world as a yacht stewardess. While away Michelle developed her appreciation for concierge service and first-class client experiences. Michelle was elated to be welcomed into Plantique by Mike and Pat North when she returned home. Since joining, she has contributed to all aspects of the business from watering to installations to sales and design. Acquiring Plantique felt like a natural transition thanks to the incredible Plantique team and believing in Plantique's mission.
Hunter Rabon
— Operations, Owner
Growing up on a farm outside Raleigh, North Carolina, Hunter unknowingly gained an appreciation for operations and projects. An innate call to the coast brought Hunter to University of North Carolina, Wilmington where he graduated with a degree in Entrepreneurship. Hunter then joined the yachting industry where his attention to small details helped him work his way up to captain. As the evolution of life required going land based, Hunter joined Michelle at Plantique to help facilitate the company's growth. His experience in operations has seamlessly transferred to the plant world and made the difference in Plantique's quality and response time.
Pat North
— General Manager
Choosing the path less traveled, Pat North followed her love for horticulture to the University of Georgia. Upon graduation she dove into the (at the time) male dominated horticulture industry and built her experience from California to New Jersey, from, nurseries to private estates. Pat then moved to the epicenter of the horticulture world, South Florida, where she found her niche in Interior Plantscapes. She joined Tropical Plants of Florida and never looked back. In 2005, Plantique acquired Tropical Plants of Florida. Since then, Pat has been instrumental in every client's experience and empowering employees within Plantique.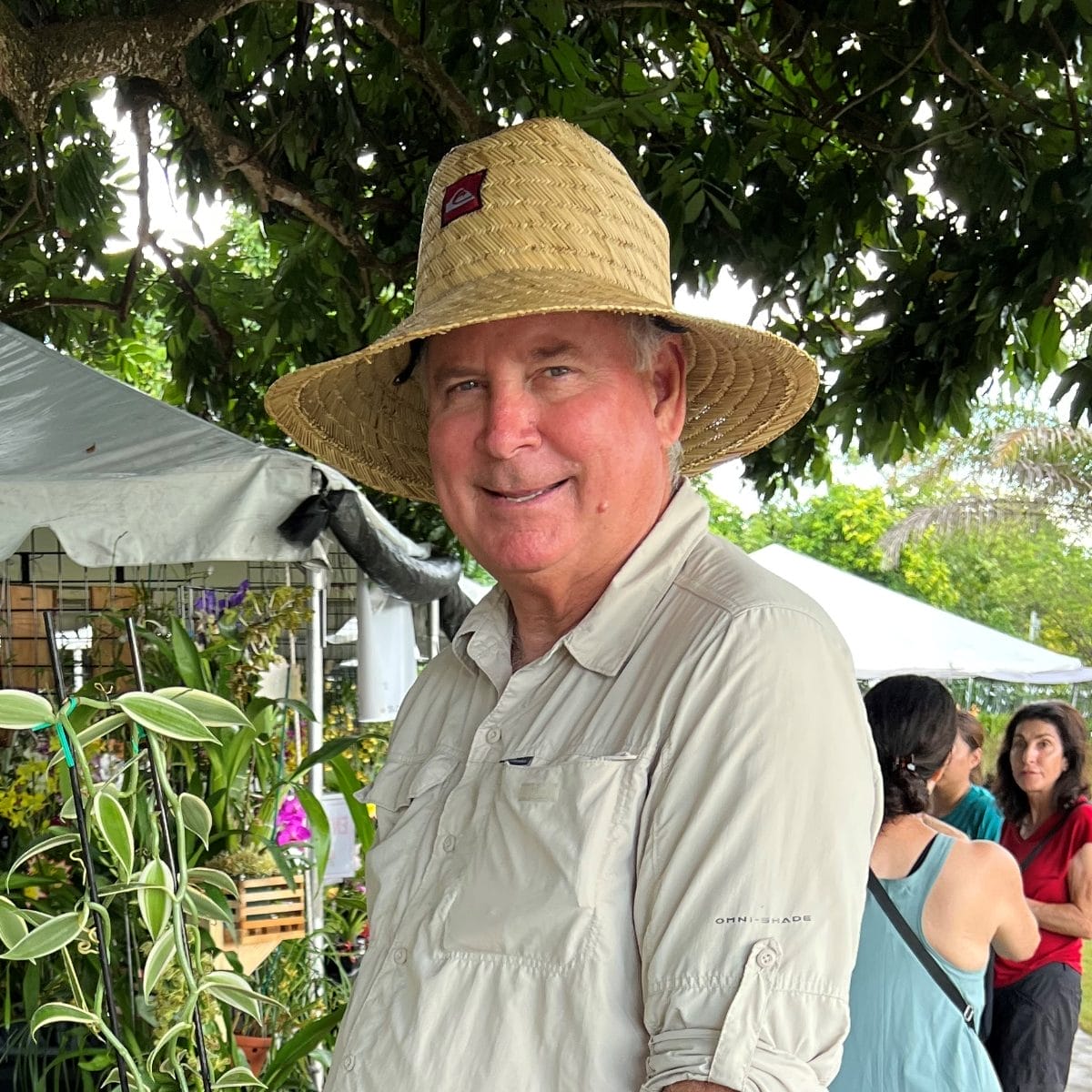 Mike Graham
—Semi-Retired
So many of our clients and vendors like to ask how Mike Graham is doing. The short answer is never better! Mike's love for horticulture will never keep him far from Plantique for too long. When not in the office he is off on a remote adventure with his wife; attending a rare orchid, plant, fishing, or boat show; or babysitting his granddaughter. He still enjoys staying active in various horticulture networking groups and keeping up with old friends and clients in the industry.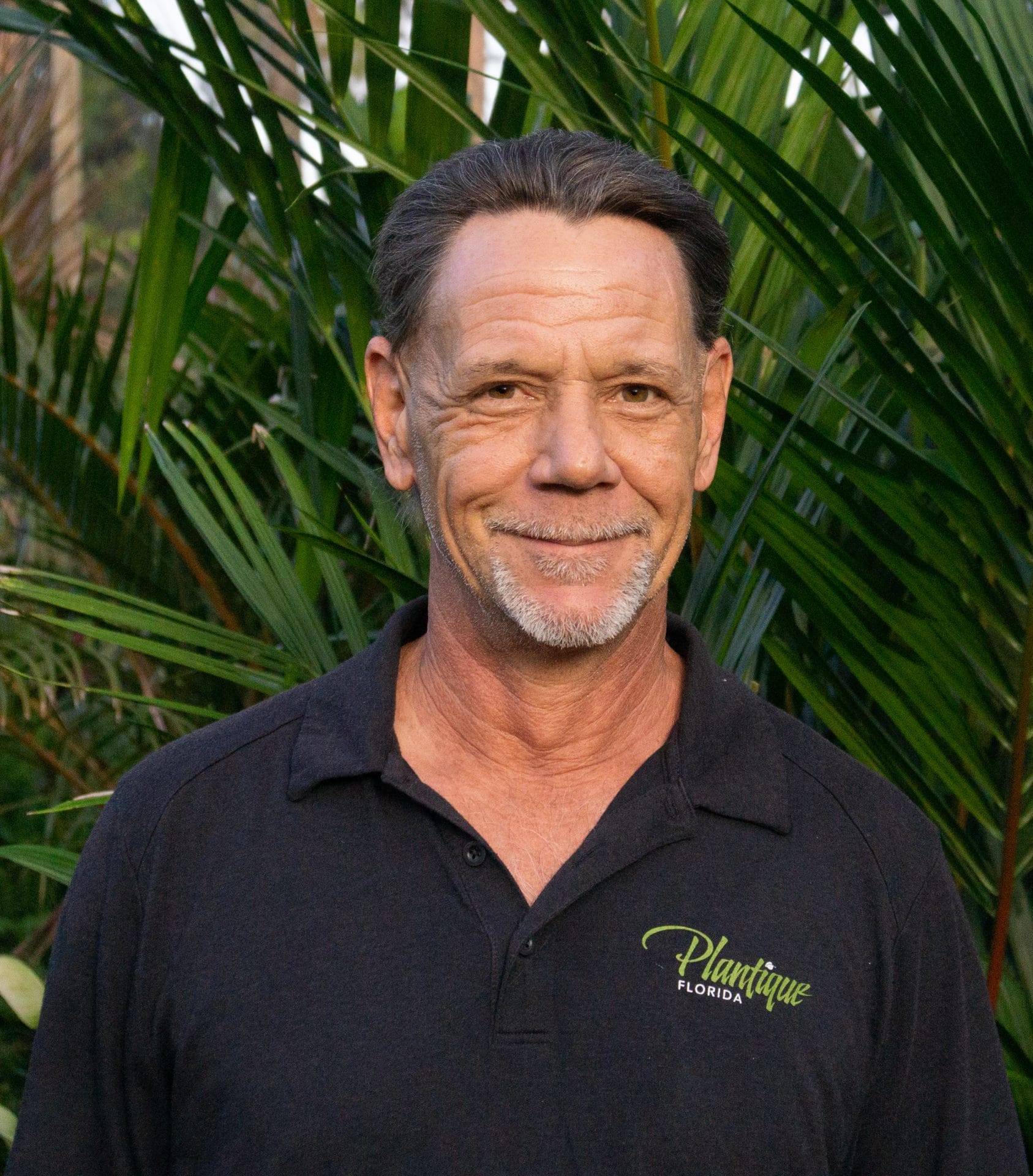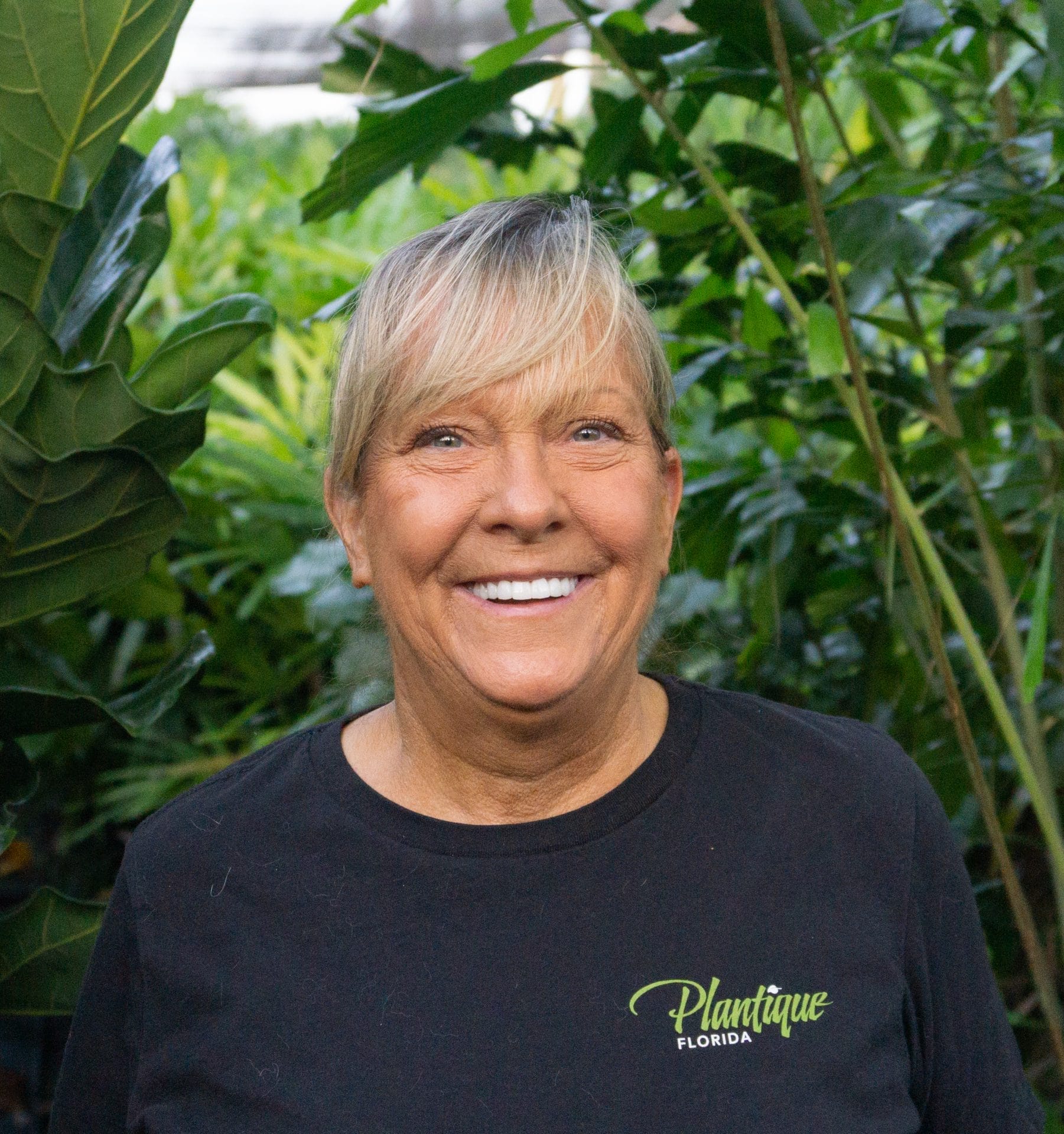 Gina
Orchids and Specialty Projects
Join the Plantique team and be part of our passionate community dedicated to bringing nature indoors. We offer exciting opportunities for talented individuals who share our love for plants, design, and creating inspiring spaces. Whether you're an experienced horticulturist, a skilled designer, or have a passion for customer service, Plantique welcomes those who want to make a difference.